Club factory gifts products for all users. You have to collect some likes to your products are gifts( i will tell you a trick to get likes scroll below. Trick to no longer working). Main thing you have to buy another product worth 500 and above to get this product for free.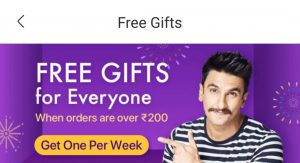 How to get free gifts on club factory.
Download Club factory app from google play store.
Open the app and create account. Now you can see a image like this on your screen.

click on the image. Now you can see gifts list like this.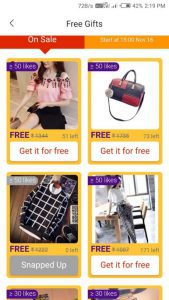 select your favorite gift and share it with your friends on WhatsApp are any other way. the trick is in the below.
see the sale time. some times sale will be at 3 pm and 8 pm.
add another 200 rupees product before the sale. you may get only few seconds to add the product to your cart. if your late you lost the gift.
Club Factory invitation code
Apply this invitation code and get up to 500 rupees worth club factory shopping coupons.
apply this invite code 353795363
How to get likes on club factory products
this trick is no longer working they are asking for the mobile number to signup. but will tell u another offer. get 50 rupees per refer and you can redeem the amount on products. check out fynd
copy your product link.
open chrome are any browser. and open new incognito tab.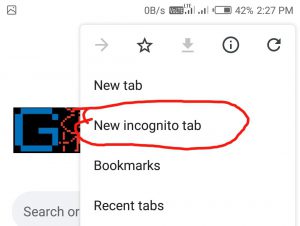 paste the link in this tab. click on like. it asks a new user to signup. Click on it and create a new account
there is no need to verify mail id are mobile numbers. so you can give any mail id. just make sure you have @ in the middle of the line and .com at the end.
Everyone can get free gifts in 3 steps:
Choose a product that you want to get for free.
Invite friends and collect likes through WhatsApp or Messager.
Add the free product to the cart when you have collected enough likes.
Terms and conditions for club factory free gifts.
The total amount of free gifts is limited. Please
submit your order as soon as possible.
You can collect likes in advance before the event begins.
Each person can get one gift Orders submitted by the same different accounts will be treated.
Orders with FREE products should be over 2200.
Free products can't and delivered alone.
Free products in cancelled orders can't be shipped.