Aha promo code – AHA100. If you signup with the below link you can get an annual subscription for just 265 Rupees. Also, refer your friends to aha and get an extra 1 month.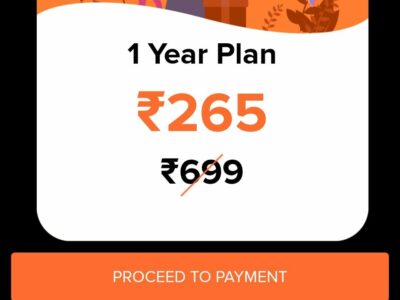 How to apply Aha promo code in app
Download the Aha app from the Google play store.
This process is to get an aha subscription for 265. If you don't need it. apply AHA100 and get it for 299.
Open the app from the above open are download link.
After opening the link you will see like get a 1-year plan for 265. Click on proceed to payment.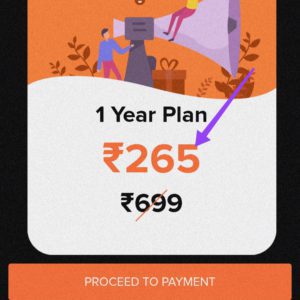 After clicking on proceed to payment option. It will ask you to enter your mobile number and Email. Just enter and signup.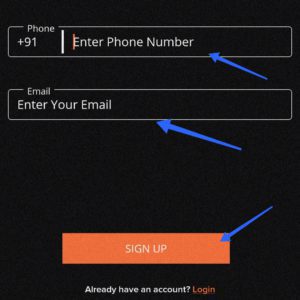 now it will show like this are similar to this verify your mobile number and pay 265 either with Paytm wallet are with Google pay UPI.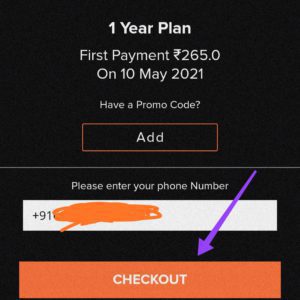 You can't add any other promo code on 265 plan.
Aha subscription plans
Aha, have 4 subscription plans. But at the time of writing this post. They have removed 6 months and 1-month plan. (Maybe they can add it soon). Only annual and quarterly plan available.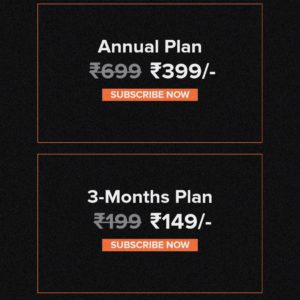 To get coupons on a Quarterly subscription send money on phonepe. You might get a coupon. (No guarantee in it.
How to Refer and earn extra months to aha
Refer your friends to aha and get 30 days extra on the Annual, 14 days on quarterly and 7 days on monthly subscription.
To refer click on the menu > refer a friend. On the next page share the link with your friends.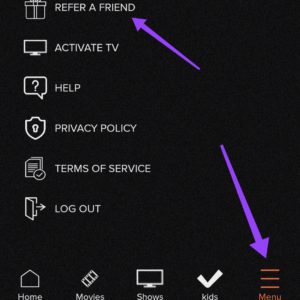 Terms and Conditions of aha refer and earn
On successful subscription of the friend you referred, your aha subscription period will be extended based on your current subscription plan, as mentioned below:
1. Annual subscribers will get 30 days extra on every successful referral
2. Quarterly subscribers will get 14 days extra on every successful referral
3. Monthly subscribers will get 7 days extra on every successful referral
Eligibility Criteria
1. Customers who purchased subscription by making the payment from Apple App Store, Google Play Store, Roku TV, Fire TV and ACT TV 'are not eligible' for this offer
2. Customers who purchased subscription by making the payment through UPI, Wallet, Card and Net banking 'are eligible' for the offer