Rewords app referral link. There is no referral code for rewords. You have download directly from the below link. You will get 50,000 coins that mean 50 rupees.
Rewords app removed From the Play Store. No refer and earn program in Rewords.
How to get 50 rupees with rewords referral link
Download the rewords app from play store.
open the app and signup with your Gmail.
Immediately you can see 50,000 coins that mean 50 rupees. You can't redeem this money. For that, you have to do some process.
Click on earning center. On the home screen.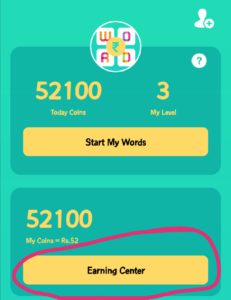 Here you can see 50 rupees. I have 52 rupees. Completed 2 levels. For that, I got that extra 2 rupees.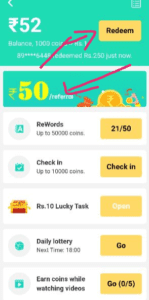 Click on redeem. Marked in the above image.
You can redeem 1,5,250 and 500
To redeem 1 you can to complete 2 levels. For 5 rupees 6 levels, for 250 you have to invite 5 friends. And finally, for 500, you have to refer 10 friends.
Refer and earn with rewords app
Refer 1 friend, get Rs.50
Rs.5: Your referral reaches Level 2 and verified Paytm;
Rs.25: Your referral reaches Level 5;
Rs.50: Your referral reaches Level 10;
Fake installations won't be paid.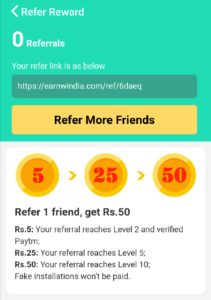 Helo app referral code. Get 350 for each refer.
Dent referral link. Get 800 points
How to play rewords
open the app on the home screen you can see start my words option. Select that.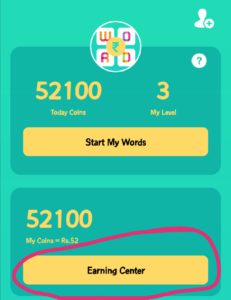 After clicking that you can see some words. Check below image. One letter is missing select that missing letter.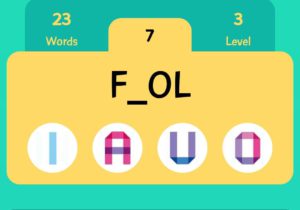 Play the rewords. You can earn coins for every correct answer.