Hiboss is a new reselling app like shop 101, Glowroad, cartlay and messho All these reselling apps are almost the same. You can sell products at your own price.
Hiboss referral code
Hiboss referral code (LXQZQD). Apply this referral code while signup and get 5 rupees in your Hiboss wallet. You can withdraw this money when you reach 2 USD. But you can withdraw this if you have an account with the same number on club factory.

How to apply hiboss referral code
Download hiboss app from playstore.
Open it enter your mobile number after that enter the otp that you have received to your mobile.
You see the option to apply hiboss referral code (LXQZQD). Copy this code and paste it. You will get 5 rupees in your hiboss wallet.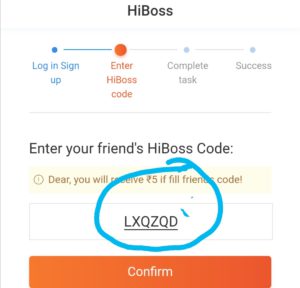 This is the page most of them confused. Just select as below image. Yes, I know. I used to be a reseller. Select your language if you select Hindi you can use the app in the Hindi language. Finally, enter the shop name. You can enter your name.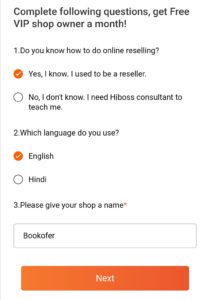 On the next few pages you can click on next, next.
That it you have successfully applied hiboss referral code. You can see this balance under my account.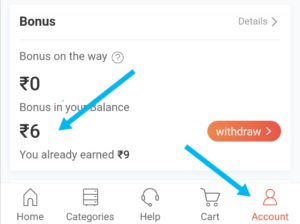 Refer and earn 1 rupee from your friends. They will get 5 rupees.
How to withdraw hiboss money.
You can withdraw hiboss money either to your bank account are to your paytm wallet but you need at least 2 usd to withdraw and a maximum of 70 USD.
There is a trick to withdraw even it is 0.01 USD. Just create an account on club factory with the same number. You can see this money in club factory app. Open club factory app and then select my account. You can see your balance. Withdraw that to your bank account are paytm.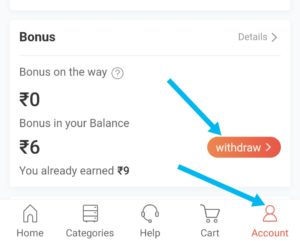 Click on my account and you can see withdraw option. Click on it.
You need minimum 2 USD In your hiboss wallet to withdraw. You can transfer to your paytm wallet are to your bank account.
Firstly, enter your amount on the top and the below line you can select paytm are bank transfer. To transfer to bank account you need your account number ifc code.
Fill details and click on submit. You can see money in your wallet monstly in 5 – 10 minutes, if not it will take 24 hours.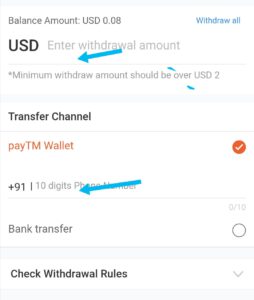 That's it you have successfully applied referral code and also you learnt to withdraw money to your bank are paytm wallet.