FabPiks Referral Code is "03303C7A". Apply The Code while Creating Account and Get 6 Trails. Also, Refer & Earn 400 points after their first order.
| | |
| --- | --- |
| Fabpiks Referral Code | 03303C7A |
| Signup Benefit | 6 Trails |
| Refer and Earn | 400 Points( Useless Points) |
| Fabpiks Alternative | Smytten |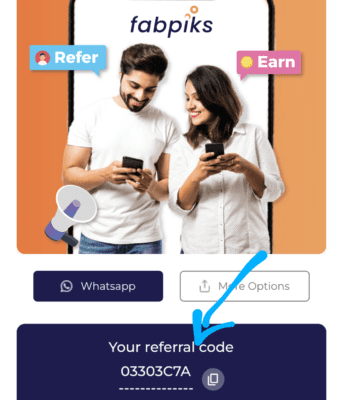 How to Apply FabPiks Referral Code
1 . Download Fabpiks app from Google Play Store.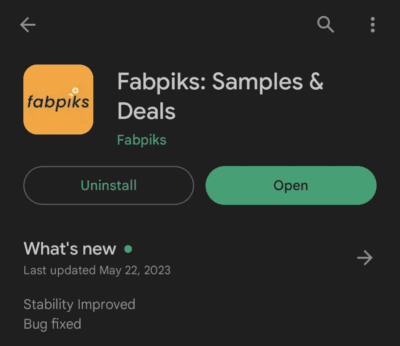 2. Open the app and Click on Signup. fill Your First name, Last Name, Mobile Number and Verify it with OTP.
3. After That You will Get an option To enter Your Email Id and Fabpiks Referral Code. apply this Code "03303C7A".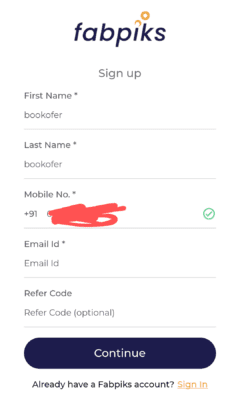 4. Now You have to fill some more details like Your Age, Gender, Marritial Status, Pincode, City and State.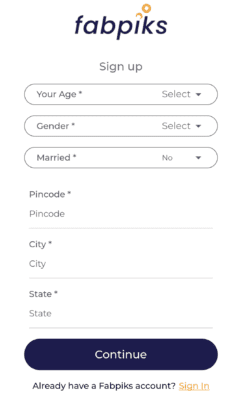 5. Select the Trails Offers your Are interested in. You can Select all.
How to order Trails from Fabpiks
1 . After Successfully creating Fabpiks Account. Click on Trails at the Bottom.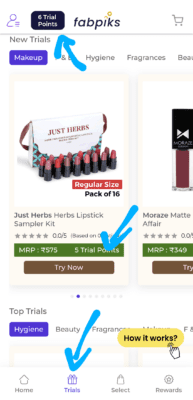 2. You can see 6 Trails at the Top of The app and Products on This Trails Page.
3. Each Product has Different value of Points. Add products upto 6 Trails.
4. After adding to the Cart on The payment page You can see Some Products with 0 Trails. You Can select a maximum of 2 products.
5. Scroll down the Page. Apply The Coupons & Offers if you have any.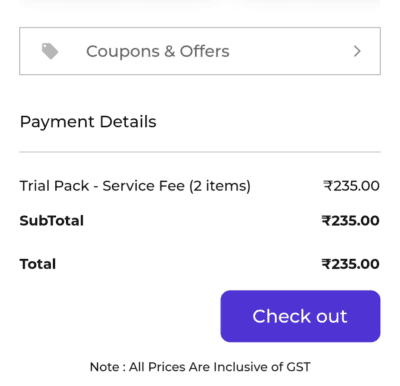 I Didn't see any Coupons & Offers on Payment Page. On The Smytten you will Get 100% Trail order Cashback in To wallet. Which you can later use for Shopping in Smytten.
Fabpiks Refer & Earn
Refer Your friends to Smytten and Get 400 points. These are Completely Waste. Your friend will get 6 Trails. Even he doesn't apply The Code.
To Refer Your friends Click on Profile at Top Left in The App and Then Refer and Earn big!. On the next page You can see Your Fabpiks Referral code.
About
Discover & enjoy full to medium sized products from exciting brands for free with our app. Our in home product experience platform features new trials every week across various categories such as beauty, make up, food, wellness, hair care, beverages & many more.
Enjoy upto 6 trials by only paying Rs 166+gst towards servicing & shipping, nothing more, no catch whatsoever. Post your first order you again get 6 trial points credited to enjoy more products.
Earn reward points on sign up, referrals and trials and redeem them for exciting goodies from the reward store. Don't forget to take our weekly Surveys to earn more rewards!
Why should is use Fabpiks?
Full & medium sized products from leading brands to discover and try before you buy. Great deals on branded beauty and F&B, upto 80% off!
"By invite sampling" offers – from exclusive brands, Earn Reward points on sign up, trials, referrals, surveys etc and redeem them for exciting goodies!
Which One better Smytten or Fabpicks
Definitely Smytten. Smytten has around 1000 Trail products. They offer Free products on Refer & Earn Program. But in Fabpicks They charge you Money.
Fabpicks Refer Code
Refer Code for Fabpicks is "03303C7A". Get 6 Trails on Signup and 400 points on Refer.